Regretting Our Words

Proverbs 10:18-21

(v.19) In the multitude of words wanteth not sin: but he that refraineth his lips is wise.

If you've ever watched the Honeymooners, you're sure to have heard Jackie Gleason use one of these lines: "I'm a blabbermouth" or "I have a big mouth", being sorry for words he has spoken. I would like to be able to take back some words I have said in anger, that have hurt others, and I'm sure you would also. But once a hurtful word is spoken, it pierces one's heart as a dagger and kills a relationship.

© Copyright 2003 Dawn K. Smith All rights reserved.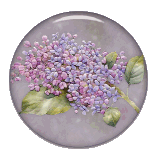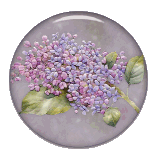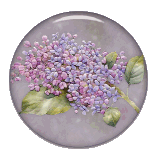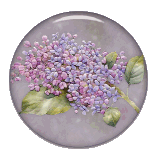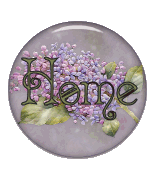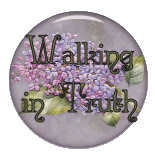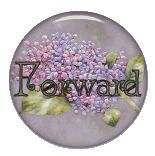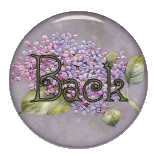 Words, we curse men and bless God out of the same mouth. Our tongue is such a little member of our body, yet it carries so much weight…throwing pebbles, stones, and bricks whenever the opportunity arises, trying to prove that we are right.

In 1979 I wrote a poem titled "A Burning Fire". It was inspired from conflicts between sister-in-laws. There were many hurt feelings, anger and resentment all because of jealousy...an only child marrying into a family with seven siblings. Here's that poem:

A Burning Fire

Bitterness starts from a very small seed

and grows till the blooms are red.

It's planted deep within your heart and sprouts when it is fed.

The poison from within its stem touches every ground.

And all the flowers that are near wither to its sound.

It kills the joy, the love and peace within it's very soul.

O bitterness, a burning fire sometimes in control.

It gives a flicker now and then whenever set a spark.

And always, from the deepest part of someone's precious heart.

The fire kindles, the ground is hot and scorches those around.

O how deep this bitterness you always hear its sound.

Take heed and watch, O lest be found that somewhere deep in you.

A flare may start and then a blaze and even burn you too!

In Proverbs it says we're wise if we refrain (hold back) from speaking. We need to learn to hold our tongue, to spare our words, especially if we sense an argument coming on.

This seems to be harder in family relationships where all parties feel they are right. In James 1:19 it says: "Wherefore my beloved brethren, let every man be swift to hear, slow to speak, slow to wrath." In other words, let's think before we speak, let's not blurt out words in anger and then regret it later when the heat cools down.

We are to be wise in our choice of words when speaking to others, especially if we think they are wrong. It's easy to get into an argument, just give a different point of view to a person who thinks they are right. Pretty soon words are flying through the air like a swarm of bees, buzzing one's ears and stinging the soul.

The Bible says, "He that refraineth his lips is wise". I want to go a little further concerning this verse. God's word says we are to love one another, and when we hurt others with criticism, because they don't do things the way we would like them done, we cause division and strife in the body of Christ.  Proverbs 10:14 says, Wise men lay up knowledge: but the mouth of the foolish is near destruction. We destroy joy in others, and we also cause others to choose sides where they have to believe our words or be on the same level as the person we're talking about. We also hinder/quench the Holy Spirit's work in our life, and could in other's as well, because now we are setting ourselves up as judge or teacher over what other Believers do. (1 Thessalonians 5:19; Ephesians 4:30 - 32) This is the Holy Spirit's work…He is the teacher John 14:26; 1 Corinthians 2:13; and      

1 John 2:27; John 16:13.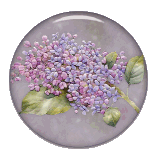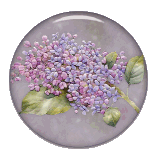 What are we to do? We are to love one another "If a man say, I love God, and hateth his brother, he is a liar: for he that loveth not his brother whom he hath seen, how can he love God whom he hath not seen? And this commandment have we from him, That he who loveth God love his brother also." 1 John 4:20-21. We're commanded to love one another, but are we doing so when we back bite and criticize? I think not. A sure cure would be, hold your tongue and pray that you would not be the instrument the devil would use to defile the church of God; that you would be a peace maker, not a peace breaker. That you would be as James 3:17 says: But the wisdom that is from above is first pure, then peaceable, gentle, and easy to be intreated, full of mercy and good fruits, without partiality, and without hypocrisy.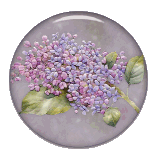 •

Pure – Our thoughts should always be pure/pleasant, not negative or critical. Proverbs 15:26
•

Peaceable – We should try to live a life pleasing to God and others, not stirring up divisions or causing strife among the brethren. Proverbs 26:20; Prov. 29:22.
•

Gentle – Letting our speech always be seasoned with salt, speaking evil of no man. Colossians 4:6 and Titus 3:2
•

Easy To Be Intreated – Compliant and open to reason. (ready to obey and conform) Not my will, but Thine be done. Duet. 13:4; Acts 5:29; Rom. 12:1-2
•

Mercy – Showing and having compassion and forgiveness. 2 Corinthians 1:3-4
•

Good Fruits – Love, joy, peace, longsuffering, gentleness, goodness, faith, meekness, temperance. Galatians 5:22
•

Without Partiality – Not showing favor, bias, prejudice, sway over individuals. 1 Tim. 5:21 Referring to the Elders.
•

Without Hypocrisy – Saying one thing, but doing another, putting on a show. Being a Christian, but living like the world. Pretending to have good principles, but reflecting the opposite in your life when you're away from God's house. Matthew 23
I'll close with this verse: James 3:18 – The fruit of righteousness is sown in peace of them that make peace. So let's make it a goal to try to be a peace maker, not a peace breaker this year.