Luke 9:10-20 

He said unto them, But whom say ye that I am? 

Peter answering said, The Christ of God. (v. 20)

Whom say the people that I am?

He asked of the men.

Two fishes and five loaves of bread,

Christ blessed on that day.

Then looking up to heaven, a miracle gave way.

Whom say ye that I am?

His disciples were asked.

Giving the people food to eat

Letting them know He was in control,

He met their every need.

Copyright ©Dawn K. Smith  August 4, 2011

A multitude that day was fed,

Plenty of food given by the Son

He spoke about the kingdom of God,

and brought healing to those who had come.

Yet the question still remains today…

Whom say ye that I am?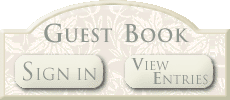 Somewhere, someone is faced with having to answer the question, "Whom say ye that I am?"

In Biblical times, they thought Jesus was Elias (Elijah) or Jeremias (Jeremiah) one of the old prophets, others thought John the Baptist. But Peter had the right answer, saying Jesus was "The Christ of God." With his mouth he openly confessed the Lord's deity. In Romans chapter 10 verses 9 and 10 it says: That if thou shalt confess with thy mouth the Lord Jesus, and shalt believe in thine heart that God hath raised him from the dead, thou shalt be saved. For with the heart man believeth unto righteousness; and with the mouth confession is made unto salvation. Peter knew in his heart whom Jesus was, do you? 

After Peter's confession, Jesus tells him and the other disciples who were there, just how much He (Jesus) was going to suffer. (v. 22)  He then proceeds to tells them, if any man will come after me, let him deny himself, and take up his cross daily, and follow me. Hum, daily? You mean, not just on Sundays or even Wednesday evenings? You mean giving an hour or two on these days isn't enough? No it's not! We're to live daily for the Lord, in word, in conduct, in choices we make, in relationships, in business, in what we watch on TV, in other words with our whole being we are to glorify God. We are to seek Him out daily and let Him guide our walk, our talk, our whole life.  The problem is many think going to church every Sunday is enough, and you wonder why the world is in the shape that it's in today. 

Whom say ye that I am…Jesus is asking you. Will you confess Him or deny Him?