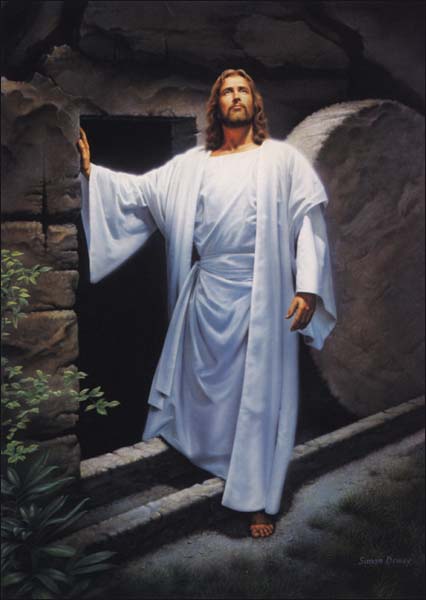 And the angel answered and said unto the women, Fear not ye: for I know that ye seek Jesus, which was crucified. He is not here: for he is risen, as he said. Come, see the place where the Lord lay. And go quickly and tell his disciples that he is risen from the dead; and, behold, he goeth before you into Galilee; there shall ye see him: lo, I have told you. (Matthew 28:5-7)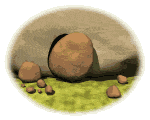 THE STONE WAS ROLLED AWAY!

HE ROSE FROM THE GRAVE.

WHAT A GLORIOUS DAY,

MY SIN'S ARE WASHED AWAY!

The Lord is risen indeed, and hath appeared to Simon. (Luke 24:34)

And that he was seen of Cephas, then of the twelve: After that he was seen of above five hundred brethren at once...After that he was seen of James: then of all the apostles.  (1 Corinthians 15:5-7)

I too must say," The Lord has risen indeed, for my eyes have also been opened to see, that He truely has risen from the dead and is alive!"

And he said unto them, These are the words which I spake unto you, while I was yet with you, that all things must be fulfilled, which were written in the law of Moses, and in the prophets, and in the psalms, concerning me.

Then opened he their understanding, that they might understand the scriptures. 

(Luke 24:45,46)

And we know that the Son of God is come, and hath given us an understanding, that we may know him that is true, and we are in him that is true, even in his Son Jesus Christ. This is the true God, and eternal life. (1 John 5:20)

And this is the record, that God hath given to us eternal life, and this life is in his Son.  He that hath the Son hath life; and he that hath not the Son of God hath not life.  (1 John 5:11,12)

Herein is love, not that we loved God, but that he loved us, and sent his Son to be the propitiation for our sins.

Hereby know we that we dwell in him, and he in us, because he hath given us of his Spirit.  And we have seen and do testify that the Father sent the Son to be the Saviour of the world.  (1 John 4:10, 13, 14)

CHRIST INDEED HAS RISEN!

HE IS LORD!