Enter into his gates with thanksgiving, and into his courts with praise: be thankful unto him, and bless his name.  Psalm 100:4

 We enter into His gates,

Thankful for another day

Blessing His Holy name

To which our lips give praise

His courts show forth His glory

His house is full of love

His children lift their hearts

In praise to God above

Forgiveness lifts our burdens

Cleansing brings us nearer to Thee

Mercy embraces our souls

Jesus has set us free

Serving the Lord with gladness

Redeemed by the blood of the Lamb

Thankful for what He's done

Being held by God's strong hand

An open door to Heaven

The day we'll all go home

Entering the gates of Glory

Walking the streets of gold

Praising will be forever

Singing with the redeemed

Thankful for being in Heaven

Hallelujah to our King!  

I am so thankful God looked down from heaven and saw I needed a Savior, a Redeemer. I'm so thankful He not only looked down from His throne above, yet did something to help me, to save me. He knew the condition I was in, and He knew there was only one way to rescue me from the eternal separation from Him. I never realized I had a problem until the day God opened my spiritual eyes. The Holy Spirit revealed to me that I was a sinner, isn't that strange, I never really thought about it until then.  I lived in the world and enjoyed the things of the world. But the Bible says: whosoever therefore will be a friend of the world is the enemy of God.  (James 4:4) Wow, I was God's enemy before I was His child. God's enemy, yet He loved me so. Now that's something to be thankful for! Yet, not only that…when I was His enemy, I was reconciled to God by the death of his Son, and saved by His life. God loved me, and while I was yet a sinner, Christ died for me. That's something to be very thankful for. Oh the love of God! Now I am justified by Christ's blood, and saved from the wrath of God. How can I not have a heart and lips that praise Him? He has done it all, and I am so thankful! 

© Copyright 2004 Dawn K. Smith All rights reserved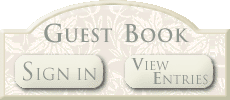 Music: Sing Your Praise To The Lord